Southwest Note Cards..Thank You Cards...
Made in USA
Southwest Style Boxed Note Cards

These Note Cards are blank inside, all measure 4 1/4"x 5 1/2" .

10 cards and envelopes per box in crystal clear boxes with gold stretch loop ribbon and retail for $5.95 each package.
Large note cards
and Single large note cards with gold foil lined envelopes are available
2 "Thank You" cards available-Same information as note cards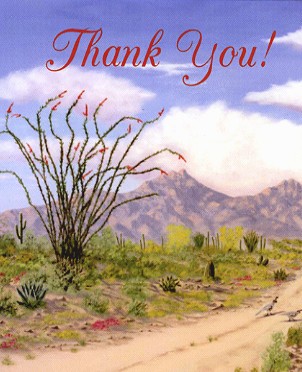 N508t

N958T

N960

N969

N962

N963

N525

N526

N538

N539

N854

N855

N420



N419

N421

N531

full 5"x7"
Large Note Cards
next page
All of our cards are printed in the USA.
All of our supplies are purchased in the USA










03/06/2017 This page was updated
All of our images are copyrighted by the artists and are the exclusive rights of La Casa Card Company .