Southwest Greeting Cards... Christmas Cards , Note Cards & New Address-Made in USA
Christmas / Holiday Cards
Regional Favorites
Everyday Cards
We specialize in Southwest style Christmas & note cards produced
from the art of some of the Southwest's best artists.


c
lick here>
See our original art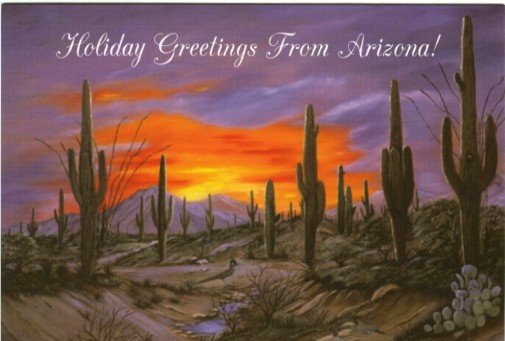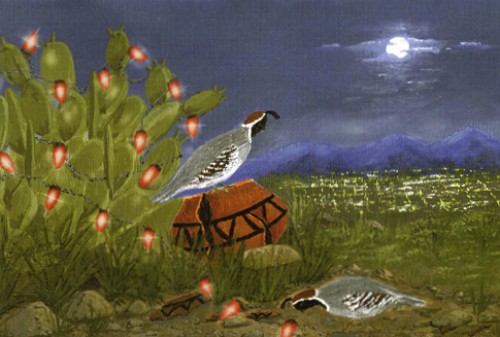 C4 441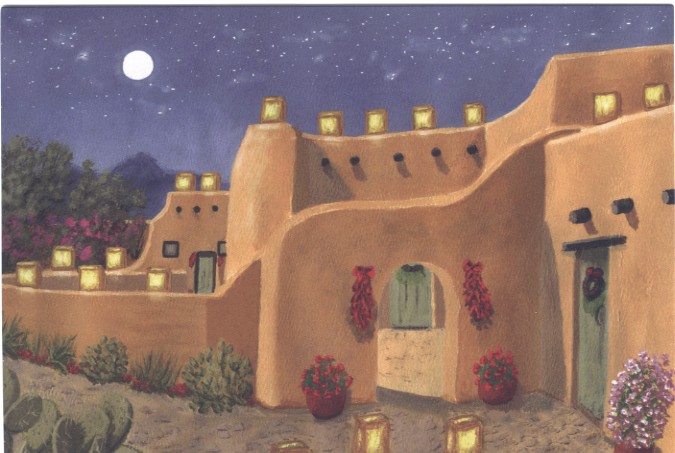 C514

C511

C512

C442
We sincerely apologize to all our loyal customers but we are temporarily unable to personalize cards for you.
USPS, & all other carriers raised shipping rates for 2016. Ouch! that hurts!We have not raised our prices for 8 years now and hope we don't have to but shipping costs we can't control.
Free Shipping

on orders over $100.00
$6.00 or less on the rest

Our selection includes Arizona sunsets & desert scenes, California
desert images, Texas and New Mexico images of pueblos, haciendas, arches and gates adorned with chili ristras, chili pepper wreaths, and kokopellis; paths & entryways
lined with luminarias; playful images of coyote, roadrunner and quail.
Our greeting cards are top quality and reasonably priced.

All of our cards are printed in the USA.
All of our supplies are purchased in the USA
We donate a portion of our net proceeds to selected organizations helping children in need and animal welfare organizations,as well as wounded veterans

Intrepid Fallen Heroes Fund (www.fallenheroesfund.org)
(and more)
Our Sister Site
Arizona Landscapes & Southwest Art

La Casa Cards ♦ ♦ Sahuarita, AZ 85629 ♦

07/22/2017 This page was updated All of our images are copyrighted by the artists and are the exclusive rights of La Casa Card Company .